Cremation Products
As the number of families choosing cremation continues to increase, a diverse selection of cremation products is now available. Simpler Times is pleased to offer products ranging from the simplest of selections to some of the finest urn sculptures.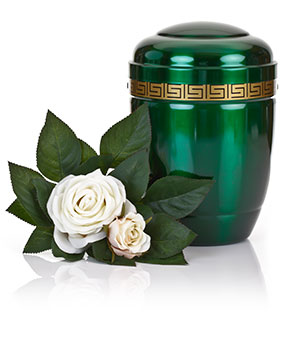 Decorative urns are available in a variety of materials (wood, marble, ceramic, bronze) and styles to suit your family's decision on the final disposition: in your home, burial, niche, or scattering. Other memorialization products include cremation keepsakes, jewelry, and mementos.
Find your closest provider to build your custom package. Prices may vary by location.